How To Order Any Design on the Rock You Choose
Step 1)
Choose a rock from our available Rock Sign Blanks or describe to us what you have in mind. We'll take a photo of a rock from our quarry close to what you what you described to us. Once a rock is chosen, we required a 50% deposit before moving forward in the process.
contact@naturalrockdesigns.com
Phone: 208-847-1774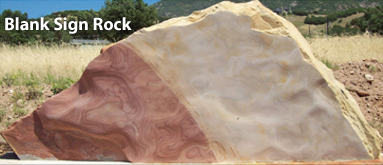 Step 2)
Describe to our graphic artist what graphics you want engraved. Look at the examples on this website and check out our Rock Art Images library to see what is available. If you have your own art, like a company logo, e-mail it to graphics@naturalrockdesigns.com as a vector image or high resolution jpeg.
Step 3)
We will e-mail you a photo of your proposed rock with art superimposed for your approval or corrections.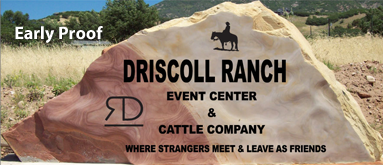 Step 4)
The e-mail proofing process continues until you give a final approval.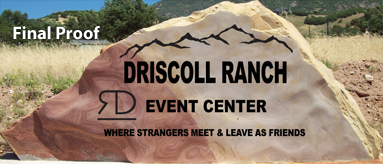 Step 5)
Upon final approval, we begin work on your project. You can see from this example that what you see in the proof is what you get.